Moppit Prototype #5
Created by the Wizard from bit-and-bobs, a splash of magic and a whole lot of love, you must explore the Tower and clean up all the mess you can find. Discover cozy, eclectic environments and use objects to reach new heights of trash no one thought you could. Be careful though, you'll need to listen out for antisocial monsters who may not want you getting too close. Cleaning awaits!
This is an early development build for our upcoming game, Moppit. Check out our twitter @TripleWizards for more updates!


Controls:

Keyboard:
WASD = Move
Mouse controls camera
Space = Jump
E = Pick up mess objects
R = Throw mess objects
Q = Equip Mop
Escape = pause
Controller (Xbox PC & PS4 Mac only respectively)
Left stick = Move
Right stick controls camera
A = Jump
B = Pick up mess objects

Y = Throw mess objects
X = Equip mop
Start = pause
Known Bugs:

- Cubes clipping through walls.
- Jump animation plays while falling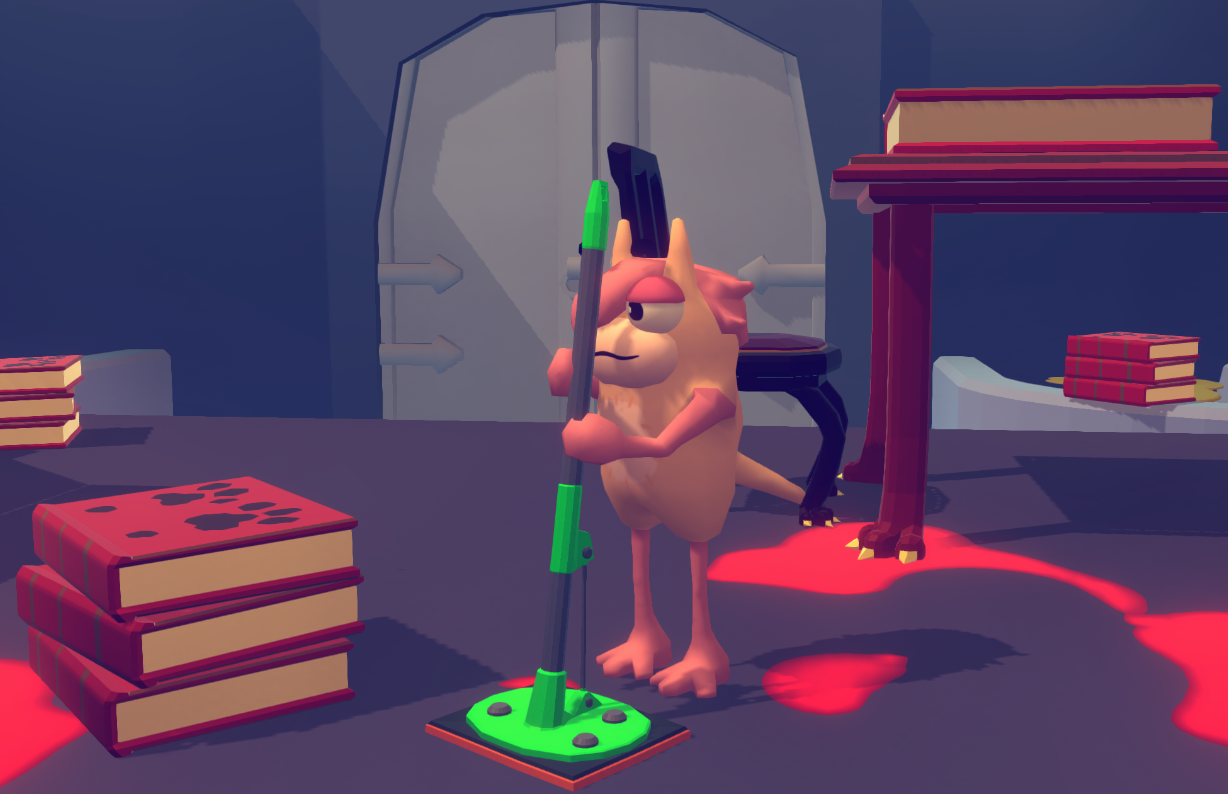 Install instructions
Download Executable to play.